By Jeremaiah Opiniano in Paris
PARIS (Asia Pacific Report/Pacific Media Watch): Journalism that usually fits into democracies will go to China in 2022 when the economic and political giant hosts a triennial global congress of journalism educators.
Journalism schools from Beijing and Shanghai will co-host the Sixth World Journalism Education Congress (WJEC), which has just held its fifth congress in Paris, France, this week.
The China-based WJEC, selected with a hint of controversy last week, will be held on July 8-13, 2022.
READ MORE: Fifth World Journalism Education Congress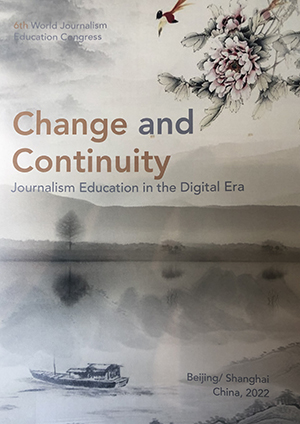 Associate Professor Verica Rupar, the newly-elected chair of the World Journalism Education Council (WJEC), declared the winning Chinese bid at the close of the fifth edition of the congress – with ease and with a smile.
"Many thanks to the council for [voting us], including the good questions and comments," replied Dr Guo Ke of Shanghai International Studies University, dean of SISU's journalism and communication school. He will be the head co-organiser of the event together.
Professor Gao Xiaohong of the Communication University of China (CUC) will be co-organiser.
"The Chinese journalism educators' circle is willing to interact with others," she told the fifth congress' assembly.
The fifth WJEC was held July 9-11 at Université Paris-Dauphine, just outside of downtown Paris.
Read the full story on Asia Pacific Report
JEANZ report on A/Professor Verica Rupar's WJEC election
This work is licensed under a Creative Commons Attribution-NonCommercial 3