WELLINGTON (Asia Pacific Report/RNZ Pacific/Pacific Media Watch): New Zealand will spend $NZ10 million in the next three years on a Pasifika television channel for the region.
The Pacific Cooperation Broadcasting service would be expanded to include a dedicated channel with New Zealand content.
New Zealand's Deputy Prime Minister and Foreign Minister Winston Peters announced this at the Pacific Islands Forum in Nauru today, saying the plan would improve both the production of more Pacific content, including news and current affairs.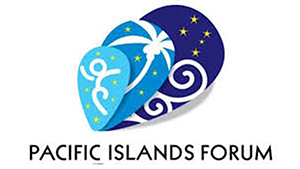 It would also improve access for free-to-air broadcasters in the Pacific.
Peters said the expansion would include a training programme to support broadcasting and journalism across the region.
Internships, training
It would include equipment, internships and cross-regional training.
"The expansion of the Pasifika TV service will dramatically improve the way in which New Zealand content is delivered across the Pacific," Peters said.
"While the existing service has demonstrated its ability to lift broadcasting and journalism in the region, it is the natural next step to promote the production of more Pacific content, including news and current affairs.
"Informed open conversation, facilitated by the media, is the backbone of transparent governance.
"This initiative provides an opportunity to support broadcasters throughout the region to contribute to that debate."
This article is republished under the Pacific Media Centre's content partnership with Radio New Zealand.
This work is licensed under a Creative Commons Attribution-NonCommercial 3